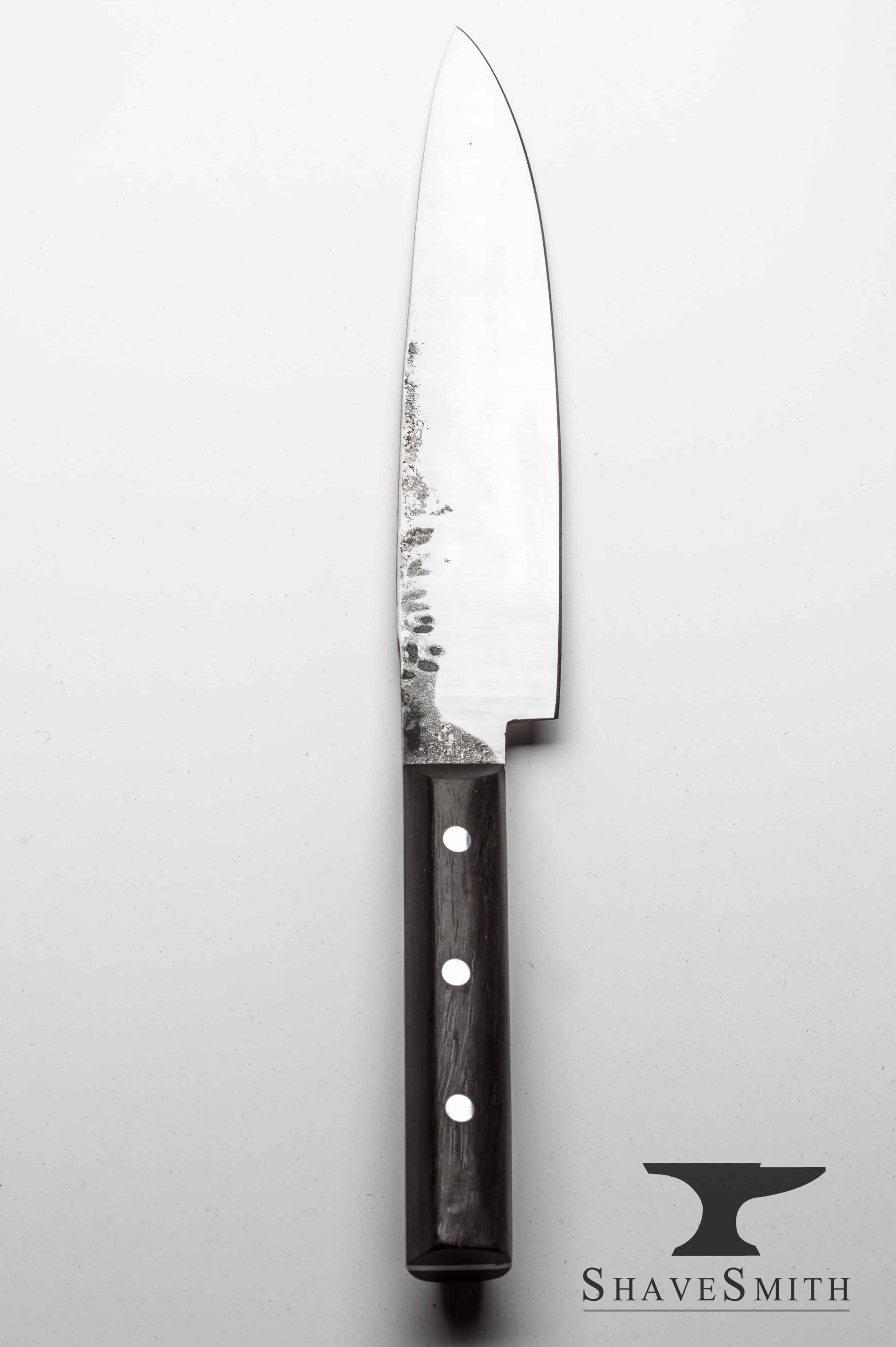 My new brother got married, and I'm happy to call his wife family.
Took a flight, train, and drive to reach central Pennsylvania, all while carrying a 14″ chef's knife. I have this condition where after something is done, I look at it  periodically (and neurotically) to ensure it's safe.
It's a thicker blade than a Japanese chef's knife, but thinner than a German chef's knife. Made entirely from high carbon Hitachi blue #2, hand ground, hafted with African Blackwood and aluminum pins, grip is asymmetrical, with an excellent handshake. Cutting edge shaped with a subtle nod to an itallian herb cutter called a mezzaluna for a nice rocking motion.
Hitachi blue will age and tarnish, and over time this will build into a beautiful and unique patina that protects the steel. I'm sure we can pull out a metaphor for a good marriage from this.
I'm back in the shop, crafting, typing out emails, and my faithful assistant (border collie named Indie) is helping me catch up.
-Christopher