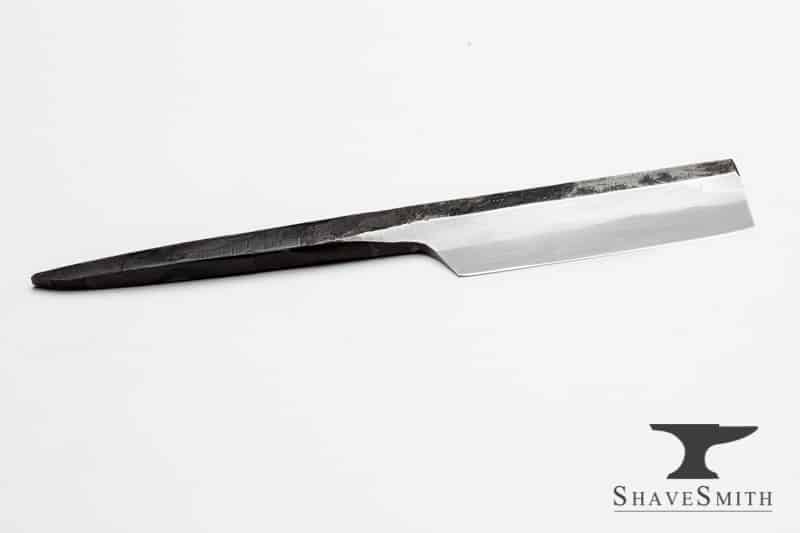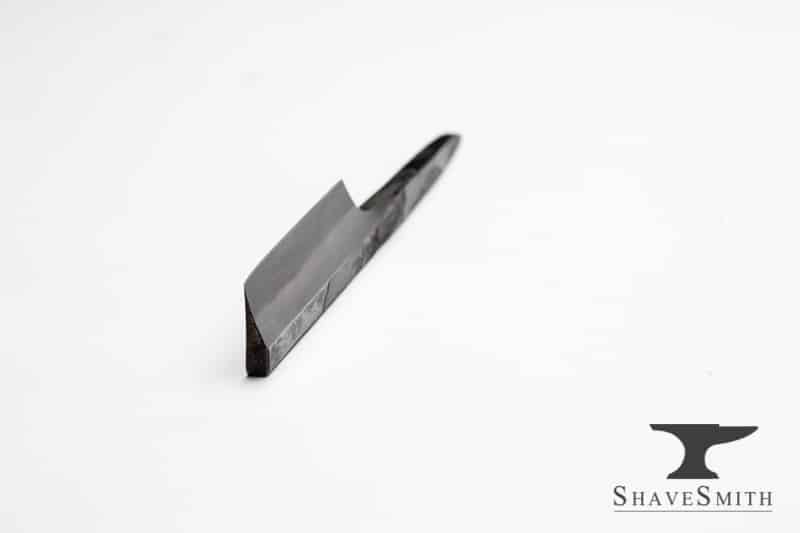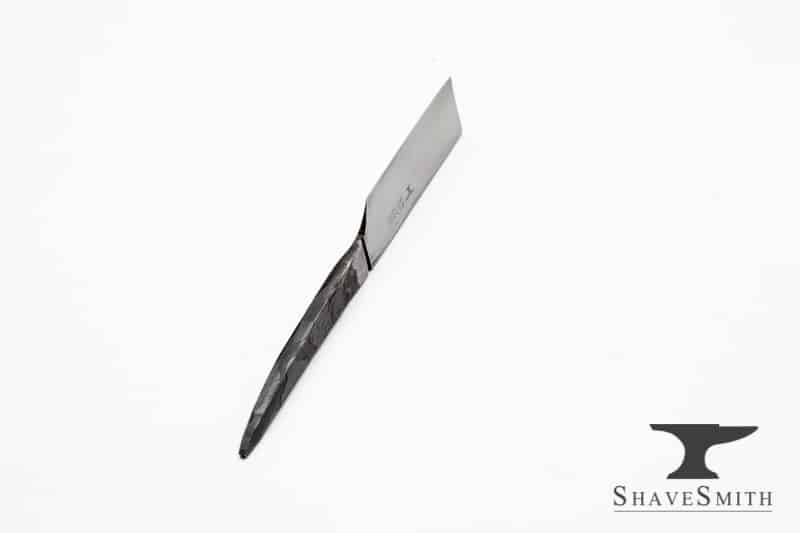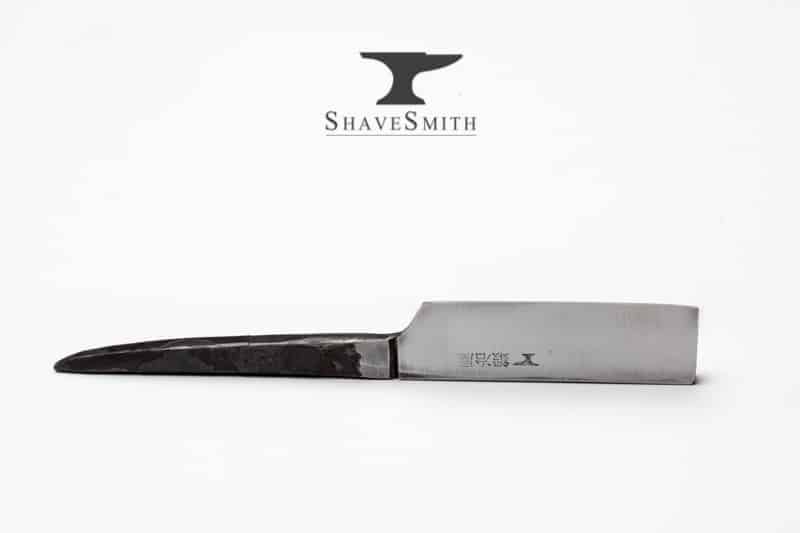 This Kamisori (pronounced kamee-sori – カミソリ) is made from two different steels, forged fused together to make a single razor.
This cladding is termed "Ni-Mai" in japanese, where high carbon, hard steel (hagane) forms the cutting edge, and the soft steel (jigane) forms the handle and non cutting side of the razor.
The hard steel in this razor is made from Blue #2 Japanese steel.
Each of these kamisori  are hand forged one at a time, with respect to traditional Japanese razor smithing.
The blade hollows have a fine polish, with one side proudly stamped with my maker's mark (this side is called the ura). The handles have been formed by hammer and anvil, forged to the appearance seen above, and the blade spine is polished smooth, making stropping a breeze.
Each kamisori is 100% unique, and no two share the exact same handle pattern, though the blade is ground to exact precision.
7/8" Wide Blade
Hand Forged
Japanese Blue #2 Steel
Japanese Grind
Kamisori