A look at the tools I use to make custom straight razors.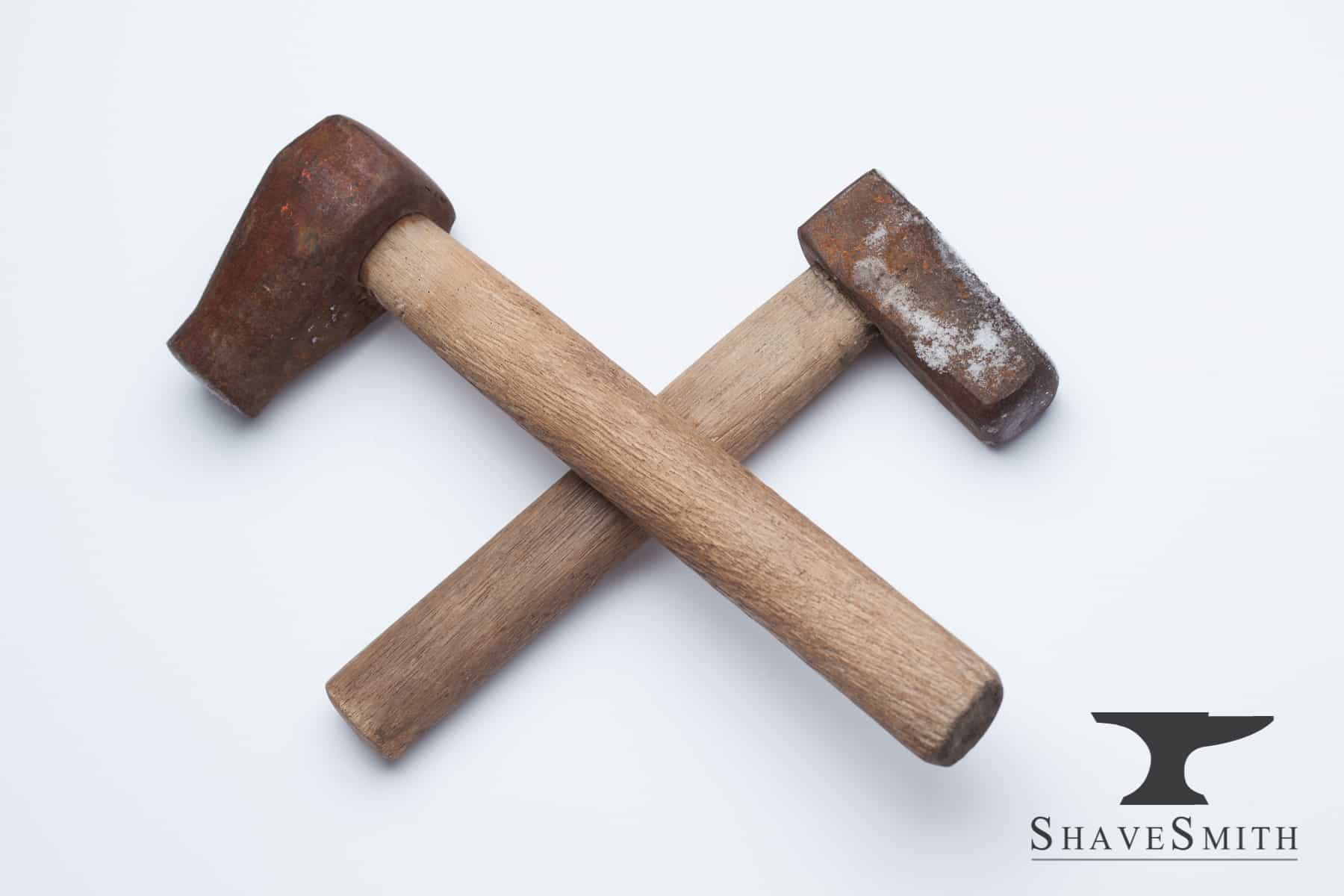 Straight Razor Forging Hammers
The large hammer is what I used to make the handle drawn out (4lbs), and the little one (over 1.5 lb) is used for detail work, and  performing wet forging to make impurities blast off the surface of the steel.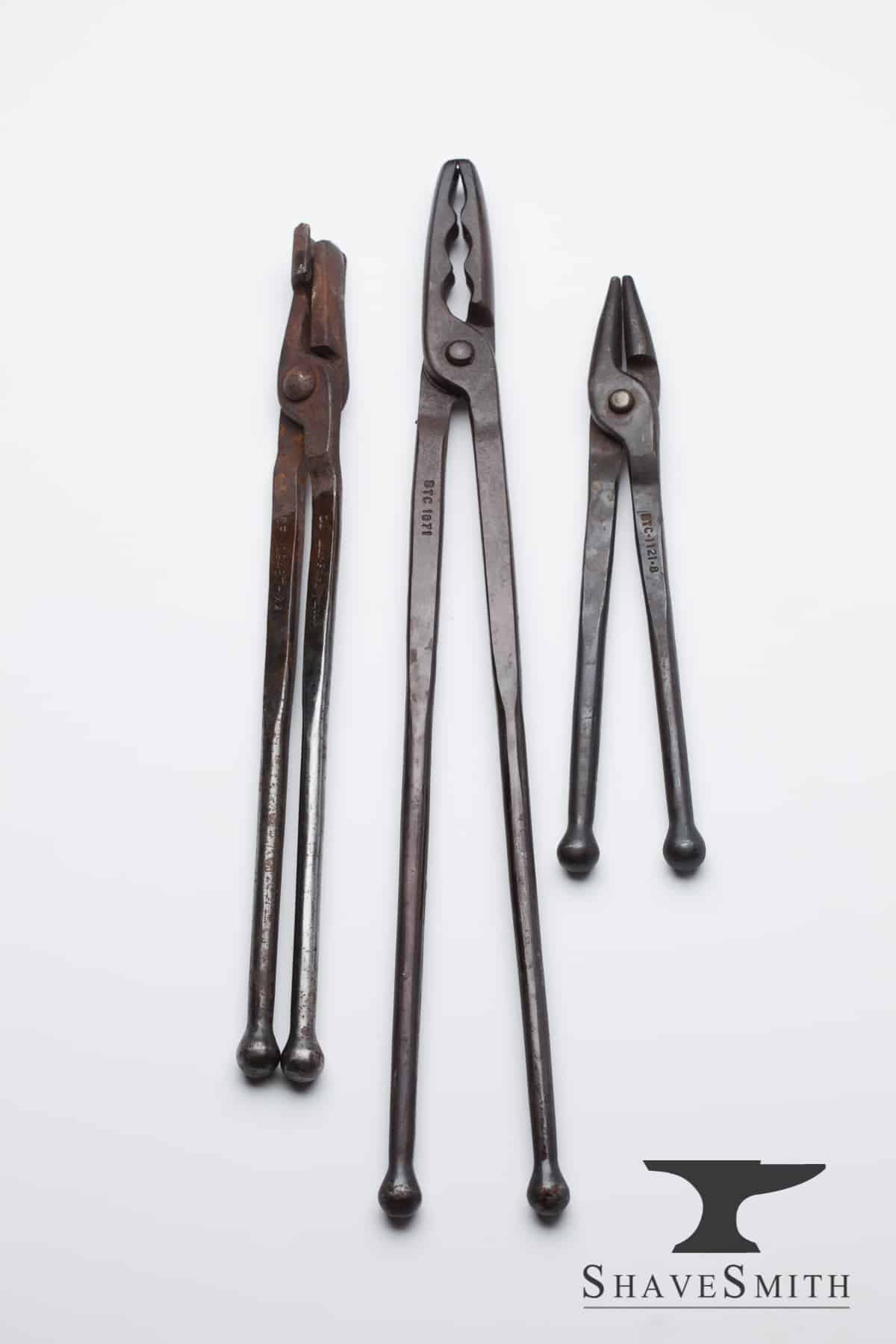 Straight Razor Forging Tongs
Most of my razors are forged with the rusted tongs, 1″ box jaws. They've become a close friend. The wolf Jaws (center) are used when I'm heat treating, or reaching areas of the forge/furnace that are tricky. The little tongs are for delicate and finish work.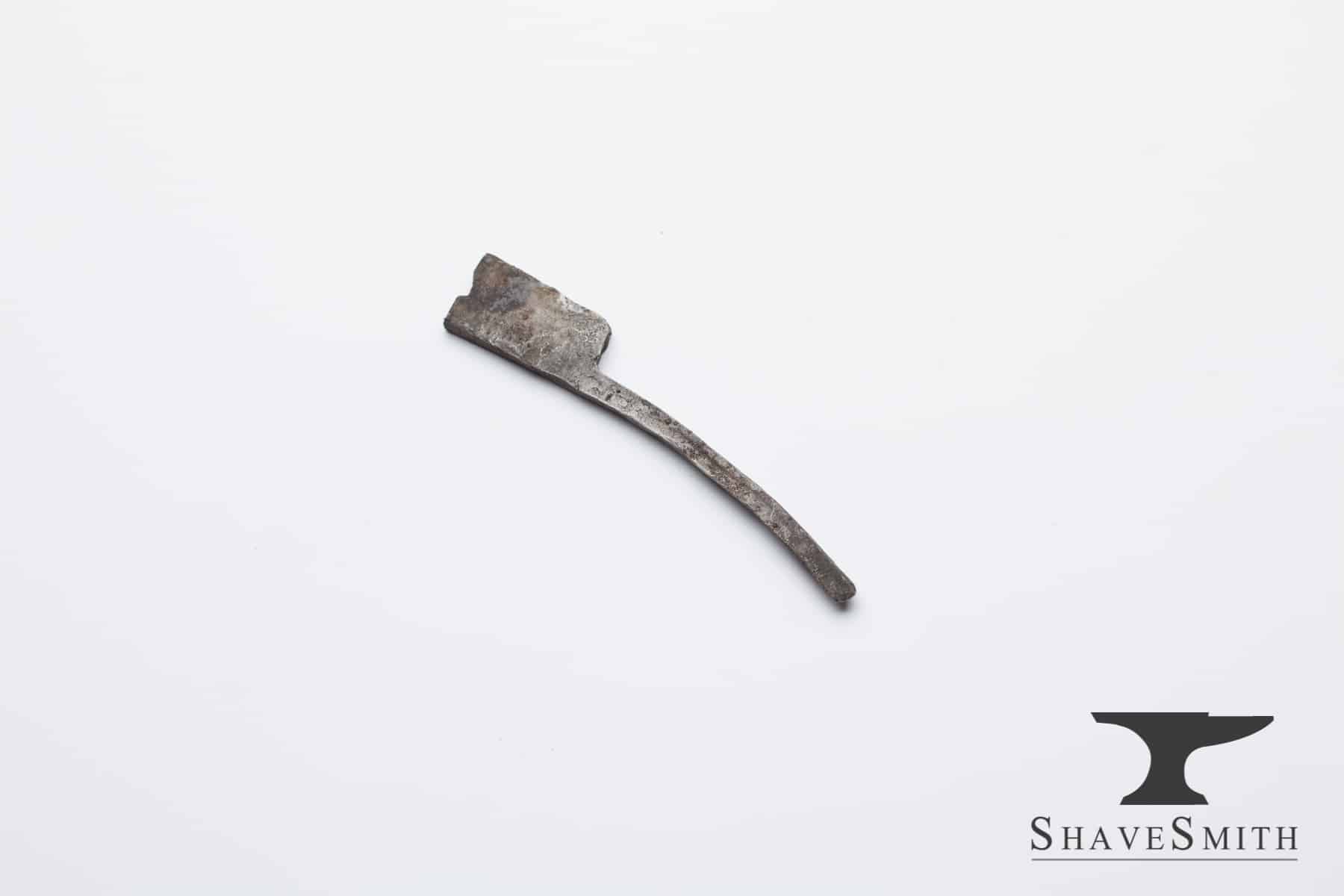 Dead Kamisori
Though very odd looking, this is something I use all day long. It's a kamisori that I was frustrated with, and decided to scrap due to imperfections. I repurposed it as a push stick that assists me in the grinding process by adding extra support. It's also a good reminder that good work takes time, and no matter what, I shouldn't rush work.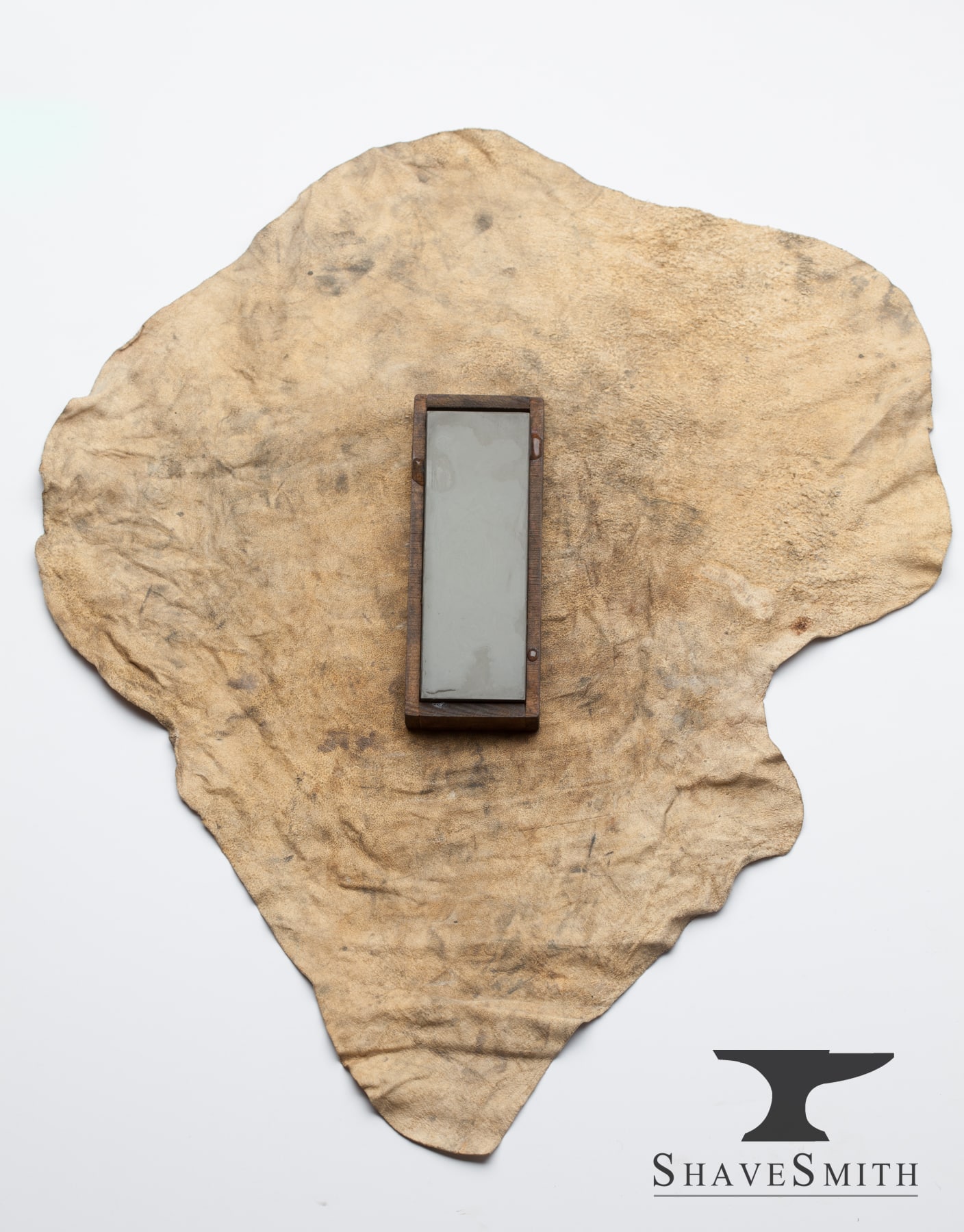 My Escher
This is a very rare rock.
This is a yellow green Escher Barber's delight.
I use it to finish all my razor honings. This is the last stone used before I strop.
I purchased this stone and carefully removed the stickers (I've archived them).
This stone has been through many razors, and made many blades keen.
It sits atop a chamois that I use to wipe slurry and water away as I switch between stones.